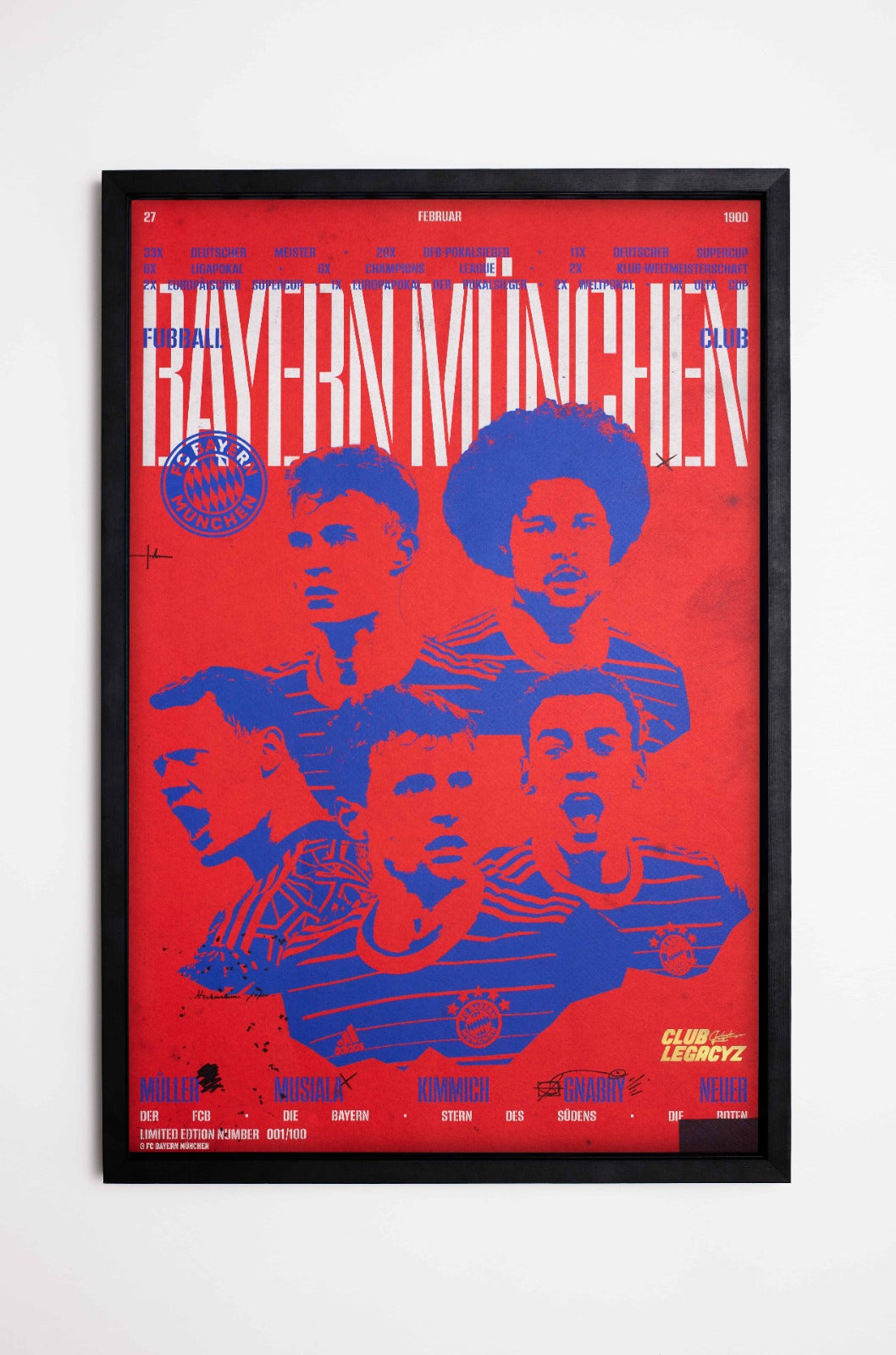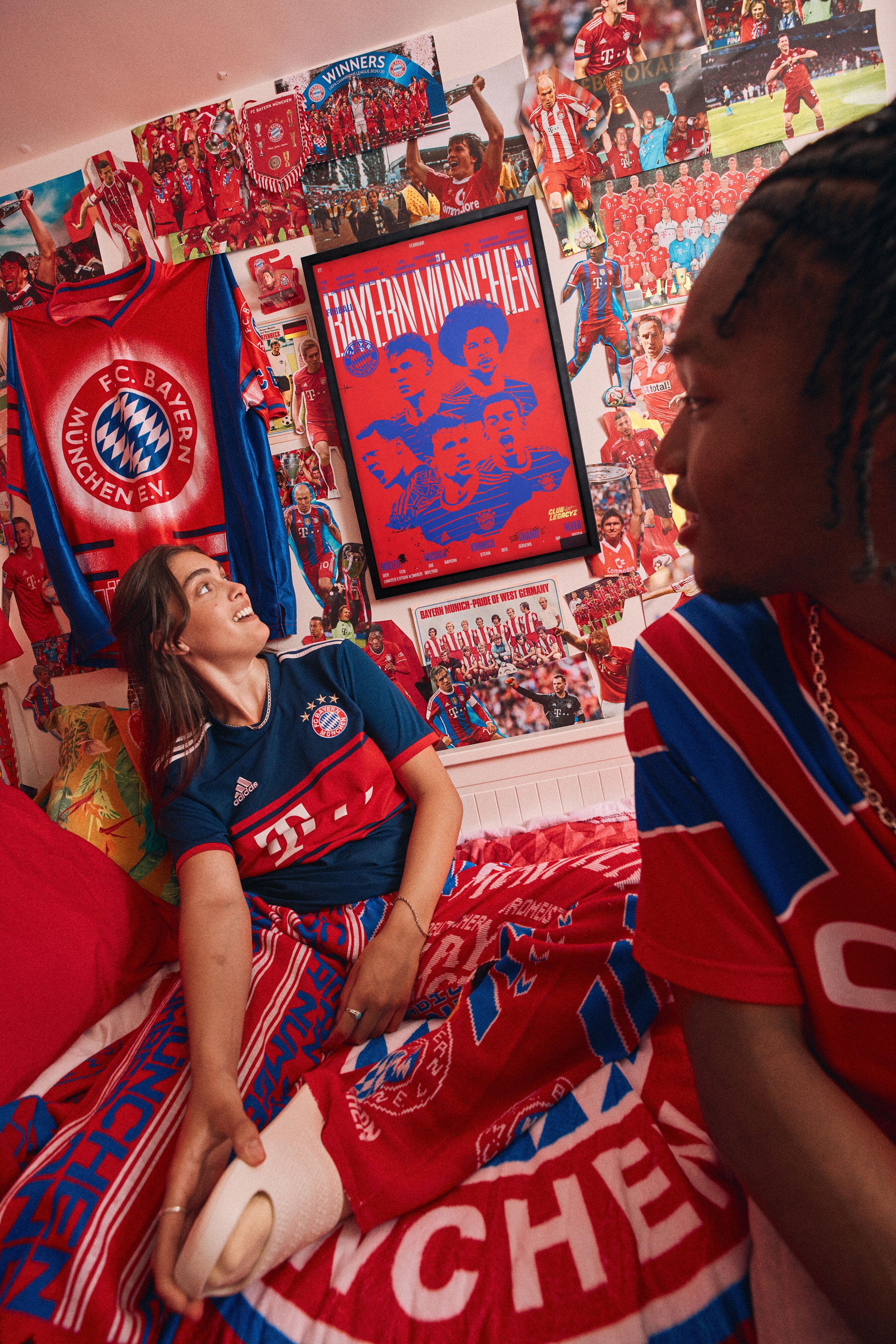 FC Bayern München
Collectible Print
Bayern fan? Are your nails only JUST growing back? We're not judging you because 22/23 came through with all the drama! Celebrate the highs and forget the lows by getting your hands on this limited-edition Collectible Print. Available in 2 colourways.
This collectible poster is a FC Bayern München officially licensed collectible.
Certificate of authenticity

Bayern Collectible posters are numbered and come with a digital certificate of authentication accessible via an NFC tag on the back.
Scan your collectible poster with an NFC-compatible smartphone and access your certificate in a few seconds!
Buying a Club Legacyz collectible automatically enters you into an exclusive prize draw. Be within a chance of winning a FC Bayern München retro jersey, 2 Allianz Arena tickets or an exclusive videoconference with an international football star. Good luck!
Celebrating the Bundesliga champions
Our FC Bayern Collectible Posters are unique, limited-edition pieces celebrating the story of this season's success and honouring the club's greatest names.
Designed and printed on fine art paper, each poster is finished with visually striking artwork, gold embossing and special effects.
Paper
Fedrigoni 300g fine art paper
Framing
Optional black or raw oak framing
Made in Europe
Printed in Paris with German framing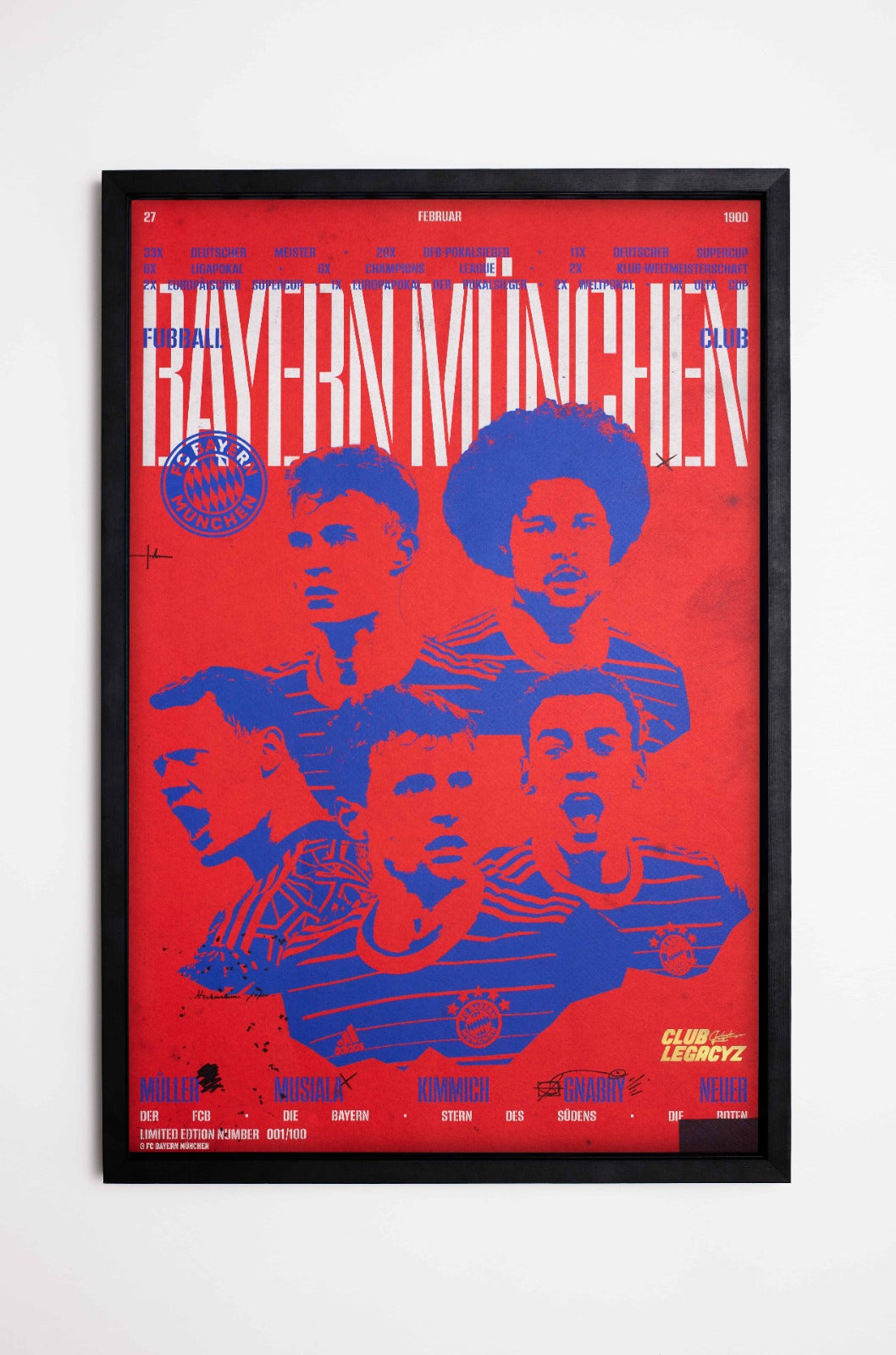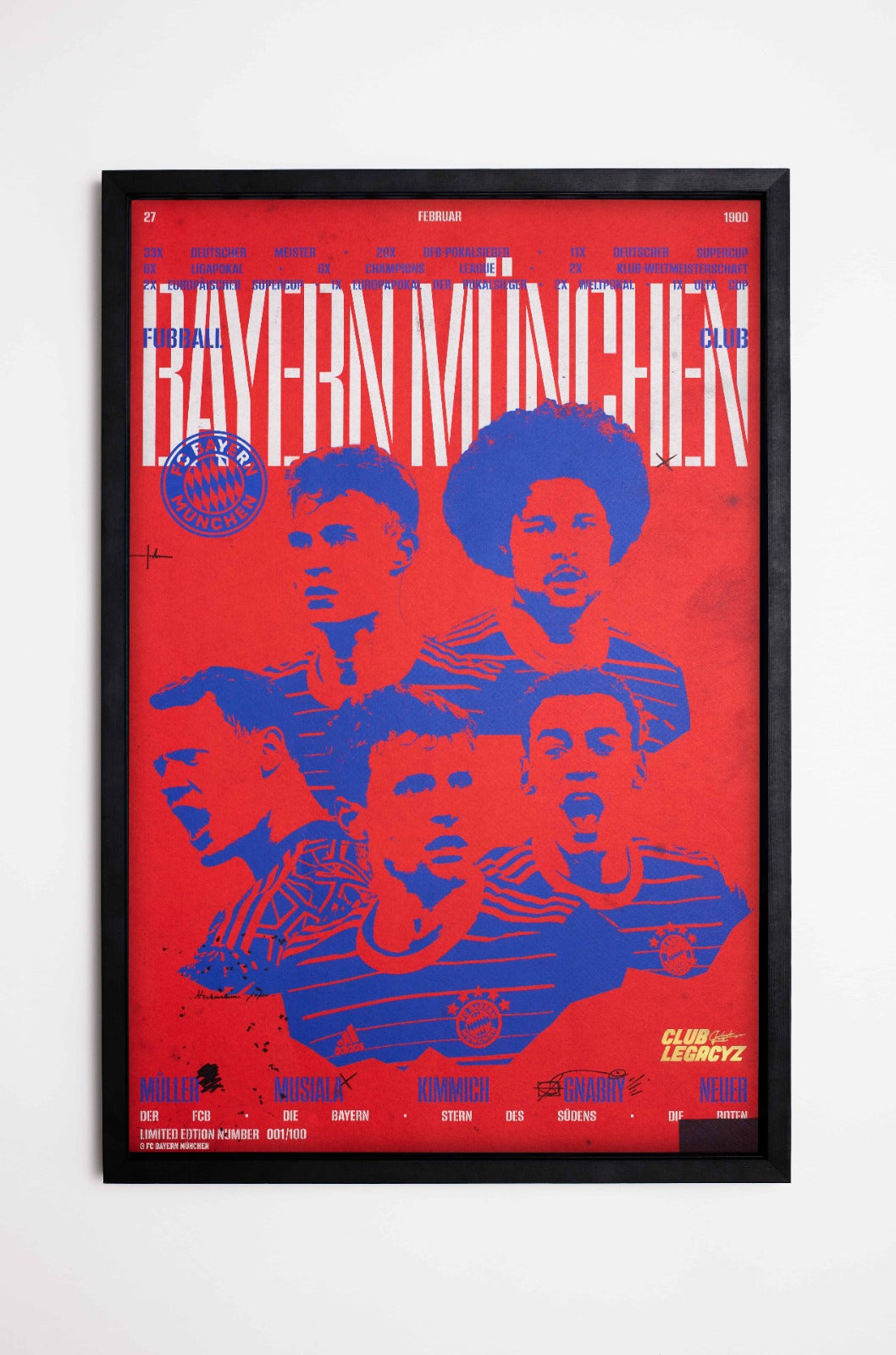 Gold embossing
Gold embossed Club Legacyz logo.
Frame
High quality German oak frame.
Stamped and numbered
Print in limited edition stamped and numbered in a unique copy from 1 to 100.
100
copies per collectible poster mia san mia